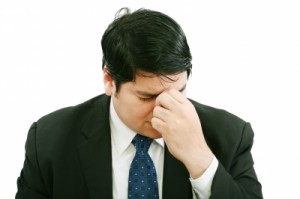 If you've been fired or laid off in the last year, chances are money is starting to become a bit of an issue and you may be struggling to pay bills.
Ideally you should have started looking for work right away, but time goes by very quickly. There are also those who have been job hunting from the very beginning, but for whatever reason they haven't been successful. Whichever category you fall in to, there's no doubt you're starting to feel the burden.
It's now time to assess the situation and consider your options. You may have to make some drastic changes so you don't lose your home, and you may need to take work you wouldn't have considered doing in the past.
Here are a few tips that could help you get the cash you need so you stay on your bank managers' good side and your future starts to look a little brighter once more:
Be Honest with Yourself
Have you spent enough time looking for work? Have you made looking for work your new job? If you have then it's just bad luck that you're not currently in work. If you've not applied for at least a dozen jobs every week, you need to start getting realistic and realize you won't get a job if you don't apply for one.
Stop Looking for the Perfect Job
Everybody wants the perfect job; we all want to get out of bed when we please, and get home before the kids get in from school. The trouble is when money is low or non-existent; it isn't the right time to consider waiting for the perfect job. Now is the time to consider taking just about any job you can because right now you need money, and your pride can wait. Consider applying for part-time work if you have to, even a part-time job will bring in some income, and it will show people you're serious about getting back to work.
Who knows, a job you may have previously dismissed could potentially be full of exciting challenges, offer you a chance to shine in a different career and it could even bring with it a chance of promotion and some life-long friendships.
Rent Out a Room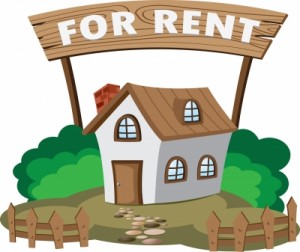 Your money problems could be solved if you rent out your spare room. Renting out a room means you could have a stranger living in your home, but if that stranger is happy to give you enough cash to pay your bills, it's an option you should consider.
If you're lucky enough to have an en-suite, think about switching bedrooms and moving to one that doesn't come with this luxury. You're likely to get a little more rent money if the room you're advertising comes with an en-suite.
Place ads in your local paper or online, take pictures of the newly decorated room (A lick of paint may brighten the room up and make it look cleaner), and don't be afraid to open your home to someone who could potentially resolve your money issues while you look for work.
Selling Your Home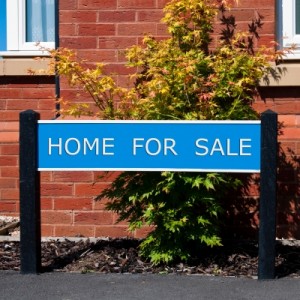 If you have a mortgage that you're struggling to pay each month, you may have to consider selling your home. Chances are this isn't something you particularly want to do, but it may be necessary. The good news is that if you can down-size to a smaller property, you could avoid having to rent a home and removing yourself from the property ladder. If you cannot downsize, you may need to start looking for a place to rent, just make sure the rent is cheaper than your current monthly mortgage payment.
Talk to a realtor; try to get a high price for your home. You may have to repaint a few of your rooms so they look fresh, and make sure you clear away clutter before anyone views the property as an emptier house looks bigger.
Moving in with your Family
Moving in with your family may be the last thing you want to do, but if needs must, swallow your pride and pack your bags. We all want to be independent, but sometimes we need to prioritize and live with anyone who can offer us a roof over our heads. Chances are, when you get back to work you can rent or buy your own place again.
Sell Your Belongings
Before you call your family to ask if you can move in, why not sell some of your belongings? Someone may want to give you a good price for your DVD collection. The old bicycle you have in the garage may get you $50 if you clean it up nicely. Think about selling your car and taking the bus the next time you need to go to town, or consider selling some of your clothes online.
If you can make enough money to see you through the next few months, while actively looking for work, your problems could be solved.
What about your debts?
Many people need to work to help pay their debts off. Credit cards have the potential to get us all into serious debt, and being out of work can make things seem a whole lot worse. Consider getting in touch with anyone you owe money to.
Explain the situation and tell them you're short on cash right now, but you are looking for work. If you're honest about your situation, your debtors may give you a break for a month or two, but they will expect some cash soon. Think about getting in touch with a credit counselling service, they could help to lower your monthly credit card fees so they're more affordable. The good news is your payments could be reduces without you having to take out yet another loan.
Now is the time to consider all of the above options, but you must act fast. It's important you do everything you can to keep paying your bills while you look for work. Start job hunting right now, and make it your new job to look for work. When money starts to become less of an issue once more, you'll be thankful you took the above factors into consideration.
Thanks for visiting After A Layoff, if this article has helped you please us the social buttons to give us the thumbs up.
Image courtesy of  FreeDigitalPhotos.net