"Sorry, but we have to let you go."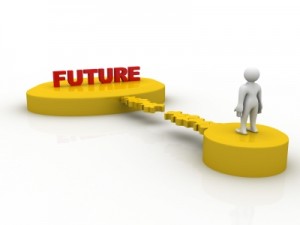 This is perhaps the worst thing that can come out of your boss' mouth, especially during these tough times. Unfortunately, statistic will show that this happens to many of us at least once throughout your working career.
If you have been fired or laid off from your job, it is normal to feel sad. However, this feeling will not last forever, you are in control of how you handle the situation. After all, it is not the end of the world!
Instead of moping around the corner, devastated and hopeless, know that being jobless has its perks too! Instead of feeling blue, hold your head up high. It is time for you to pursue these things you never got to do when you were still employed.
I know some of you are strictly focused on the financial impacts. If you fall into that bracket, you should focus review my guide on the First 7 days after a layoff and 30 days after. If its been 6 months or more its time for you to look into the mirror.
For those what want more in life you should consider some of the following as a new journey for your life.
Start Your Own Company
Were you forced to leave your previous job because of conflicts with your boss? Now that you are without a job, you can finally start your own company and become your own boss! Think of the benefits of running your own corporation: flexible work times (you can show up only when you want to), handsome compensation and the ability to implement your thoughts and ideas. Best of all, you no longer need to take orders from anybody.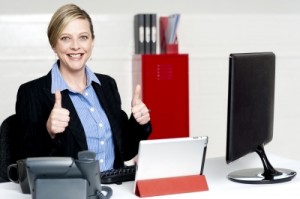 While the thought of starting your own company might stress you out, know that you can easily do it! If you are worried about the money involved in starting your own business, you shouldn't be, since you can build your own conglomerate even if you are flat broke.
Take the case of Travis Steffen, who founded workoutbox.com, an online personal fitness service. He was young and moneyless then when he started the company, but he managed to succeed simply by following these guidelines. P.S.: You should follow as well!
Create a business concept that will correspond to the users' needs.

Do market research.

Create an attractive logo (or have somebody do it for you if you can't.)

Come up with a comprehensive image of your company's goods or services.

Analyze the companies that have the same goods/services as yours.

Look for ways that can reduce operational costs.

Entice followers by being active in social media networks.

Go out and interact with colleagues, customers, publicists, advertisers, etc.
I will recommend that you listen to the following podcast if you are interested in understanding entrepreneurship and getting motivation to get started.
Mixergy: Andrew Warren interviews the top entrepreneurs from around the globe. These are people that are the top of their industry and Andrew always gets them to breakdown their success for the listeners (highly recommended).
Entrepreneur On Fire:  John Lee Dumas interviews people exactly EXACTLY like yourself, that started from the bottom and built successful business. Guest share their Failures, their Fear, their success and advice for anyone getting started.
Solopreneur hour: My home anyway from home :). The Solopreneur hour is a focus podcast between Michael O'Neal and a Guest (Entrepreneur). In the hour Michael and his guest have a open discussion around business, life and taking the Solopreneur path (HIGHLY Recommended).
Personal Note from me: After years in the Corporate Employee space, this is going to be the path I follow, succeed or fail, I will try.
Pursue Your Passions
Have you always wanted to learn baking, but never got the time to do so because of your work load? Be glad, for now is the time to pursue your passions! Whether it is about cooking, playing the piano or learning how to dance, this gap in your career gives you the time to do the things you have always wanted to do. Who knows? Your passions might lead new career paths for you.
By pursuing your deep-seated passions, you might end up opening your own bakeshop or your own dance studio – the fun and profitable career you have always wanted! Remember, when you love what you do, the possibilities are endless.
Take a Class
Whatever career you are in, the best way to further your employment prospects is to enhance your knowledge and skills in the field. Now that you are unemployed, you have enough time and energy to take classes that can aid in your professional development.
Not only will this show your initiative and interest in the field, a class in your community college (even online) is a good way to network. Who knows? Your classmate might help you land the job that will fulfill you both personally and professionally.
Travel and See the World!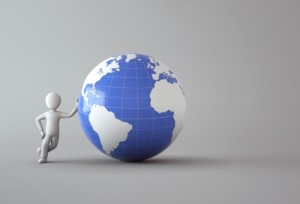 Saint Augustine once said, "The world is a book, and those who do not travel only read a page."
Was your former job stingy when it comes to awarding leave credits? Now that you are jobless, there are no bosses or pending documents that can stop you from hiking or flying away.
Now is the time to take that adventure of a lifetime. If you can, use your severance pay to fund your travails. Remember, the best time to see the world is while you are young, when you are still able to walk, hike and climb paths that lead to majestic sites.
Do not let this opportunity pass! Do not tell yourself, "I'll go around the world when I grow old." You might be loaded then, but with your arthritic pains and what not, you will find it hard to appreciate the beauty of the world.
Spend Time With Family and Friends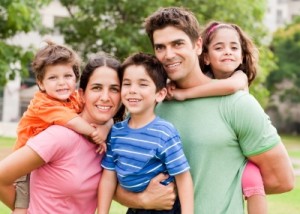 Did you miss out on a lot of family gathering and friendly reunions because of your insane workloads? Now that you are out of the job, it is time for you to catch up with the domestic and friendly issues you have missed out on.
Perhaps you can help finish the treehouse you have promised your son a year ago. Or maybe you can finally attend the "Fantasy Football Night" that your friends have been inviting you to the past few months.
Savor the free time you have at your hands, and spend them with the people who truly make your life worthwhile.
Organize and De-Clutter
Is your home a certified mess because you did not have enough time to fix it before? Now that you have extra time on your hands, you can finally organize and de-clutter your house, the way you have always wanted to.
It is just a matter of moving some stuff, or bringing some to the garage (which you can make money on in a garage sale.)
And, if you are feeling extra industrious, you can probably do some DIY redecorating right at home. Remember, a little repainting and refurbishing can go a long way!
Volunteer
If you have done all the things and activities that make you happy, then it is time for you take it to the next level: be a volunteer! Spend your unemployment time by tutoring students, counseling problematic or grief-stricken individuals or mentoring troubled youth. Not only will it help others, it can help you reach the level of self-actualization as well.
More than just achieving a sense of self-fulfillment, volunteerism can actually help you land your next job. In fact, research shows that 60% of hiring managers employ individuals who have done volunteer work.
Why?
According to author Andy Teach, volunteering says that you care about others. It shows your passion for a certain cause. Most importantly, it demonstrates that money is not the only thing that makes your world go round. (Yes, employees care more about personality than just brains and experience.)
True enough, there are hundreds of fantastic new pursuits that you can accomplish now that you have taken some time off from employment. Who knows? Engaging in the following activities might actually help you achieve a more fruitful professional life.
Thanks for visiting After A Layoff, if this article has helped you please us the social buttons to give us the thumbs up.