In most cases when you terminate your employment you are not entitled to further compensation from your former employer, the exception to this rule is in the case of 'constructive dismissal' or 'constructive discharge'.
What is Constructive Dismissal?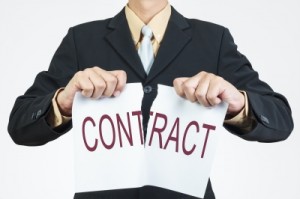 Constructive dismissal laws were created in response to the unequal balance of power in the workplace and are enacted when an employee ends their time with an employer as a direct result of fundamental changes to the terms and conditions of their employment.
In these situations the employer did not dismiss the employee directly, but has breached or modified the previously established employment contract to an extent that the original contract is now considered void by the employee, as indicated by their termination of employment.
The same rules apply for a situation in which the employer has made working conditions intolerable in an attempt to force them into resigning from their position.
Whats the difference between a Resignation or Constructive Dismissal?
Though the difference between a regular resignation and a constructive dismissal may seem insignificant, it can make a big difference in the legal rights of the formerly employed.
In the case of a constructive dismissal the burden of proof will always fall on the employee, meaning that a dispute must be initiated by and supported by the employee within a reasonable amount of time after the incident that resulted in their leaving occurred, be it a one-off or the last straw in a series of undesirable incidents.
After the dispute has been made, the conditions of the employees departure will be investigated to see if they fall under the correct criteria to successfully claim constructive dismissal. If they are able to prove in a court of law that they were constructively dismissed rather than resigned from their position, they are entitled to the same compensation as someone who had been 'wrongfully dismissed' by their employer, which often includes financial compensation for the wronged party.
Constructive Dismissal around the world
While the specific laws and circumstances surrounding constructive dismissal may vary by country or region, almost all areas have regulations in place to protect their citizens from wrongful dismissal and bad business practices.
The following examples are violations of the agreement made between employers and their employees at the time that they were hired, and will generally qualify as grounds for compensation under the circumstances:
Contract changes initiated by the employer
This can include things such as a pay decrease or demotion, reduction in scheduled hours, consistently late payments for services rendered, refusal of mandated holidays, drastic changes in required duties, scheduled hours, or location of employment.
Breaches of contract
This includes but not limited to sexual harassment, aggressive behavior, verbal or mental abuse, providing unfair workload or unsafe working conditions, non delivery on contractual agreements, sexism, ageism, betrayal of trust and employer confidentiality, or singling out for lesser benefits.
Breaches of behavior
Disproportionate disciplinary actions, lying, engaging in illegal activities, forcing an employee resignation, refusing to assist employees, or pushing employees to engage in bad business practices.
Employee conduct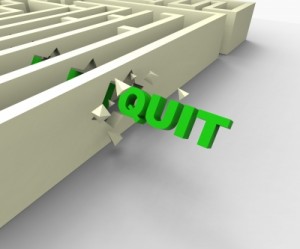 Employee conduct is not considered when deciding employer liability in these situations, and as such the dismissal of an employee who did not meet expectations is not enough to protect the employer from prosecution for their actions.
However employee conduct is relevant in decisions made regarding any settlement they may receive, and a negligent employee who may have helped bring about their downfall with their employer through poor behavior or otherwise, will be entitled to receive much less compensation than their peers who had no part in their forced dismissal or treatment.
These violations of contract should not be confused with unfair treatment or workplace bullying, which is a separate issue entirely and has it's own set of laws and regulations. There are also a number of things that are not considered contractual breaches and therefore do not qualify under constructive dismissal, for example:
You are not entitled to automatic pay raises

Smoking breaks during your scheduled working hours.
Resignation as a direct result of either of those things being withheld will not qualify you for constructive dismissal.
Get Help As Soon As possible
It should also be noted that this is not an exhaustive list, if you think you may be a victim of constructive dismissal it is recommended that you look into the national and regional employment laws in your area as soon as possible following departure from your employment.
If you have not already left a job where you feel that you are being pushed towards resignation you should consult a legal or human resources firm to determine if you have the grounds for a case before pursuing a claim of constructive dismissal, which can be costly and time consuming.
Working Under Protest
Employees who are being mistreated but do not necessarily have the resources to quit their job may also have the option to continue their employment 'under protest'. An employee is considered to be working under protest when the begin or continue to work under new terms that they did not agree with, they must make it clear to their employer that they are continuing with their work under protest, and attempt to resolve the issue with their employer.
If the issue is found to be unresolvable after reasonable attempts to reconcile have been made, the employee may now claim breach of contract and as a result, constructive dismissal.
Remember You always have options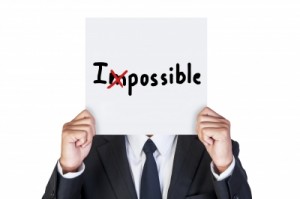 Without the legal protection of constructive dismissal to even out the balance of power in workplace relationships between employers and those that they employ, employers would have a firm upper hand that they could use to their advantage, pushing the people they employ into resigning in order to avoid paying out due compensation or providing proper notice of dismissal, and leaving the door open for a wide variety of human rights issues.
Constructive dismissal is essential in protecting the rights of hard working people worldwide from unsafe, unfair, and even illegal conduct in the workplace, which may be otherwise overlooked out of concern for job security.
There is no need to stand for poor treatment in the workplace, especially when the law is in your favour. If you are at your wits end with your employer, it may be time to look into constructive dismissal.
Thanks for visiting After A Layoff, if this article has helped you please us the social buttons to give us the thumbs up.
Image courtesy of  FreeDigitalPhotos.net